Inspection & Maintenance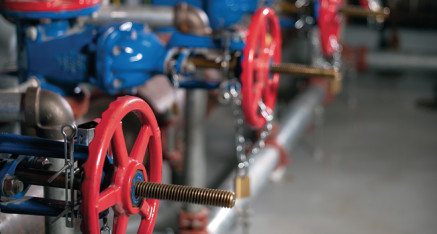 FIRE SPRINKLER * FIRE PUMP * STANDPIPE * FIRE HOSE * BACKFLOW
Fire sprinkler systems are only going to perform if they are in proper working condition.
All American Fire Inspections, Inc performs annual, semi-annual, quarterly, monthly or weekly inspections for all systems in accordance with NFPA 25 as well as with all local and state requirements. Our inspection and maintenance process relieves you of worrying about up-to-date inspections to meet state, insurance or other mandates.
All American Fire Inspections, Inc. provides inspection, installation and service of backflow prevention devices by backflow certified technicians to insure that the device is operating properly.
After we complete your first inspection, we add your system to our database. We inform you of problems, maintain your system data and advise you of scheduling requirements for future inspections. If your fire sprinkler system needs to be repaired, All American Fire Inspections, Inc will promptly address and offer the solution to have your system up and running properly.
Have you been served with a violation from the Fire Department?
If so, All American Fire Inspections, Inc will assist you with all the necessary paperwork, scheduling, testing and repairs in order to satisfy the conditions of these violations.
Our management staff offers an unprecedented level of experience handling these violations and will make every attempt to make your violation headaches disappear.