About All American Fire Inspections, Inc.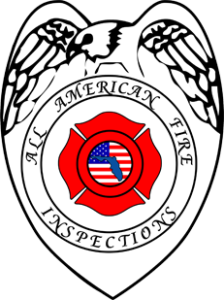 All American Fire, Inc. is an independent, family owned Florida State Licensed and Certified Company. We provide dependable, cost-effective fire sprinkler services to our customers. We handle all aspects of fire sprinkler protection, including Inspection, Test & Maintenance, Design and Installation of Fire Sprinkler Systems, Fire Pumps, Standpipe & Hose, Fire Hydrant and Backflow Preventors, as well as 24/7 Emergency Service.
We're able to take on projects of all sizes. From small interior alteration, retail buildings to high-rises, we have the depth of staff and resources needed to do the job right. Our crew holds various types of certifications and licenses and we have over 100 years of combined experience in Design & Installation for new construction, retrofit, as well as Inspections & Maintenance. All American Fire Inspections, Inc is strives to exceed customer expectations, offering top quality products, a high level of customer service at a very competitive price. We serve Broward, Miami-Dade, Palm Beach and Monroe Counties.Your satisfaction is our goal, and quality workmanship is our guarantee.